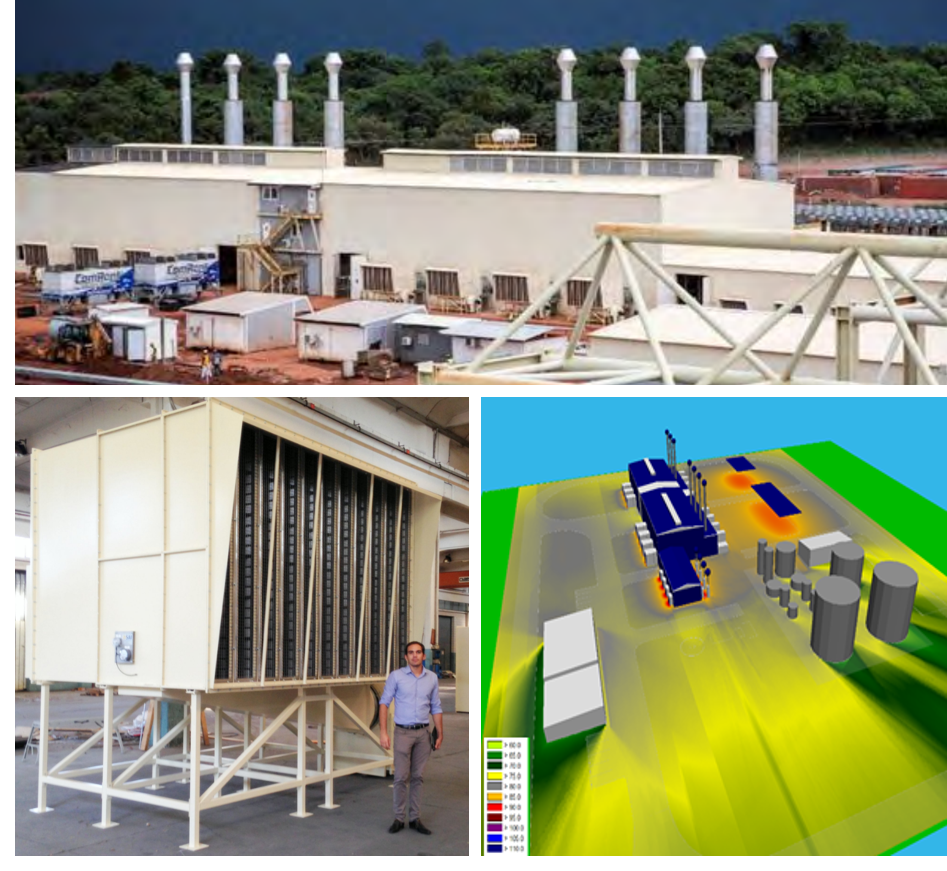 On this project, we first of all carried out a predictive acoustic study. A noise mapping was edited to ensure that noise level target will be respected according to the customer requisition. Thanks to our acoustic study, we were able to properly size the acoustic treatment supplied by SAI on the ventilation units as well as on the combustion air intake systems. All sources of noise were taken under consideration such as exhaust stacks, heat exchangers…
Since the power plant is installed in a very dusty area and that the ore processing plant is located next to it, we supplied the HFO engines with SAI Compact Jet-Pulse filters. These self-cleaning filters are very compact and equipped with very resistant F9 synthetic media filter cartridges.
On this project, we also supplied inertial dust separators with secondary dust extraction fans. In front of each engine, we have 200 000 m3/h ventilation unit on generator side. Each fan of 100 000 m3/h is equipped with a 30 kW electrical motor. Inertial separators are made by Corten® steel. Pressure drop across the filter element is stable around 250 Pa only. To meet the acoustic target, the ventilation units are equipped with baffle-type silencers.
Thanks to our experience with OEM, EPC contractors & end-user on industrial sites & mines in Africa, SAI is able to equip both new installations and we are also able to provide retrofit & upgrading solutions on existing installations.