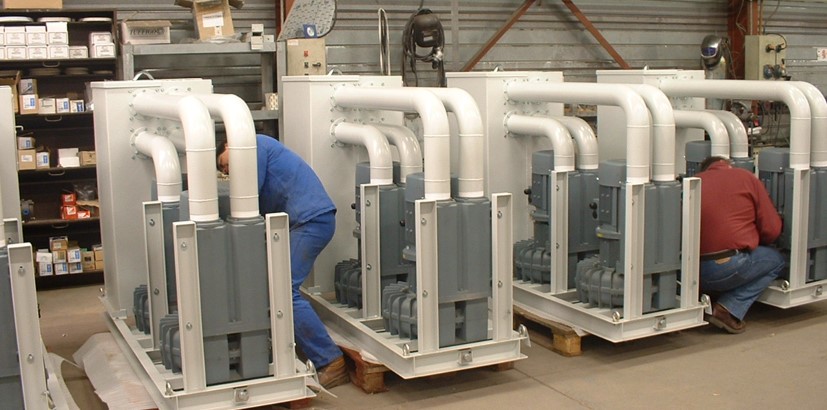 For 40 years, SAI has been designing and manufacturing Oil Mist Eliminator (OME), also called Demister or Oil Coalescers or Oil Mist Separator for gas and steam turbines, diesel engines and lube oil reservoirs.
SAI Oil Mist Eliminator eliminates liquid and solid particles in an oil mist and stops visible vented emissions, preserving the environment, avoiding pollution on site and protecting workers from dangerous air contaminants.
SAI OME design is patented, providing a normal operation even with dirty filters. Thank to several stages of filtration, maintenance work can be executed without interruption of the OME.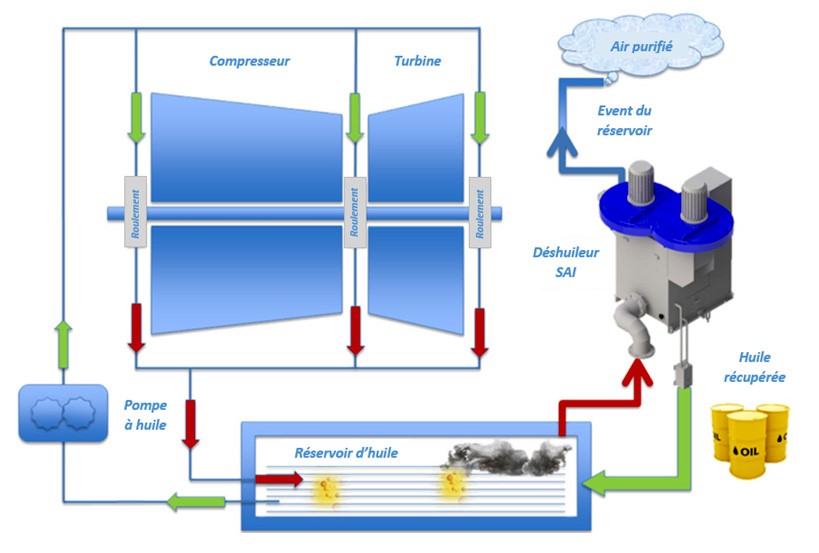 Very high efficiency for Oil Mist Eliminator
Thanks to coalescing filters, 99.9% of particles above 0.2 µm contained in the air mist are removed. The coalesced oil is recycled and returns to the lube oil tank avoiding permanent refill.
Optimization and environmental compliance
A large number of customers have consulted SAI to develop custom-made oil separators for their old plants because they no longer comply with the new environmental regulations. In addition, the quantities of oil lost in the untreated mists and released into the atmosphere were very large.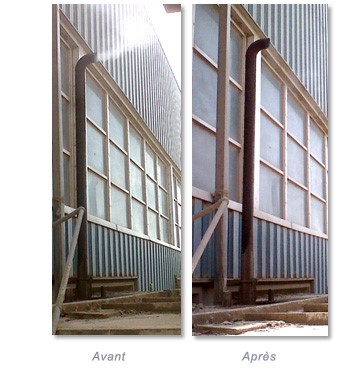 SAI has made available custom stainless steel models for better resistance to corrosive environments if required. A pre-filtration stage and a final filtration stage can be installed in addition to our filter cartridges in order to maintain excellent oil separator life, even in high density oil mist environments. Customers equipped with SAI oil separators now comply with local environmental standards, with the amount of residual oil mist being less than 1 mg / m3.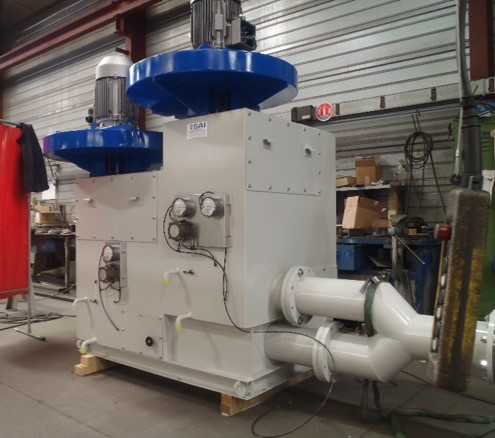 Customized fabrication with optimal performance
In order to minimize the number of unplanned shutdown of a gas turbine, SAI OME comprises two stages of filtration: one for normal operation and a second as backup during maintenance work or in case of failure of the normal stage. When changes of cartridges are necessary due to filter clogging on a stage, switching to the second stage allows continuous operation without any risks for the equipment and with the same level of performance.
In addition, a pre-filtration stage or a final stage can be added for superior performance.
Complying with more stringent regulations
SAI Oil Mist Eliminators allow customers to comply with local and international environmental regulations, the quantity of mist emission being below 1 mg/m3. SAI is able to replace old equipment in operation and no longer complying with more recent environmental regulations. With an installed base of more than 1 500 equipment, SAI provides consultancy services either to upgrade existing equipment or to replace in order to improve the performance.
Available options to meet specific requirement
Dynamic or static oil mist eliminator
Stainless steel fabrication 304L, 316L, 316 Ti…
Carbon steel fabrication with painting C3M to C5VH
ATEX, NEMA certification
By-pass valves
Variable Frequency Drive (VFD)
Isolation valves
Gauges (manometers, pressure transmitters…)
Outlet silencers
Redundant filtration stage or fans for a continuous operation
Hydraulic test
Oil flow from 30 m3/h to 3 000 m3/h
Specific instrumentation: temperature sensors …
Customized electric components: stainless steel junction box, ATEX…
---
Oil Mist Eliminators by SAI
---