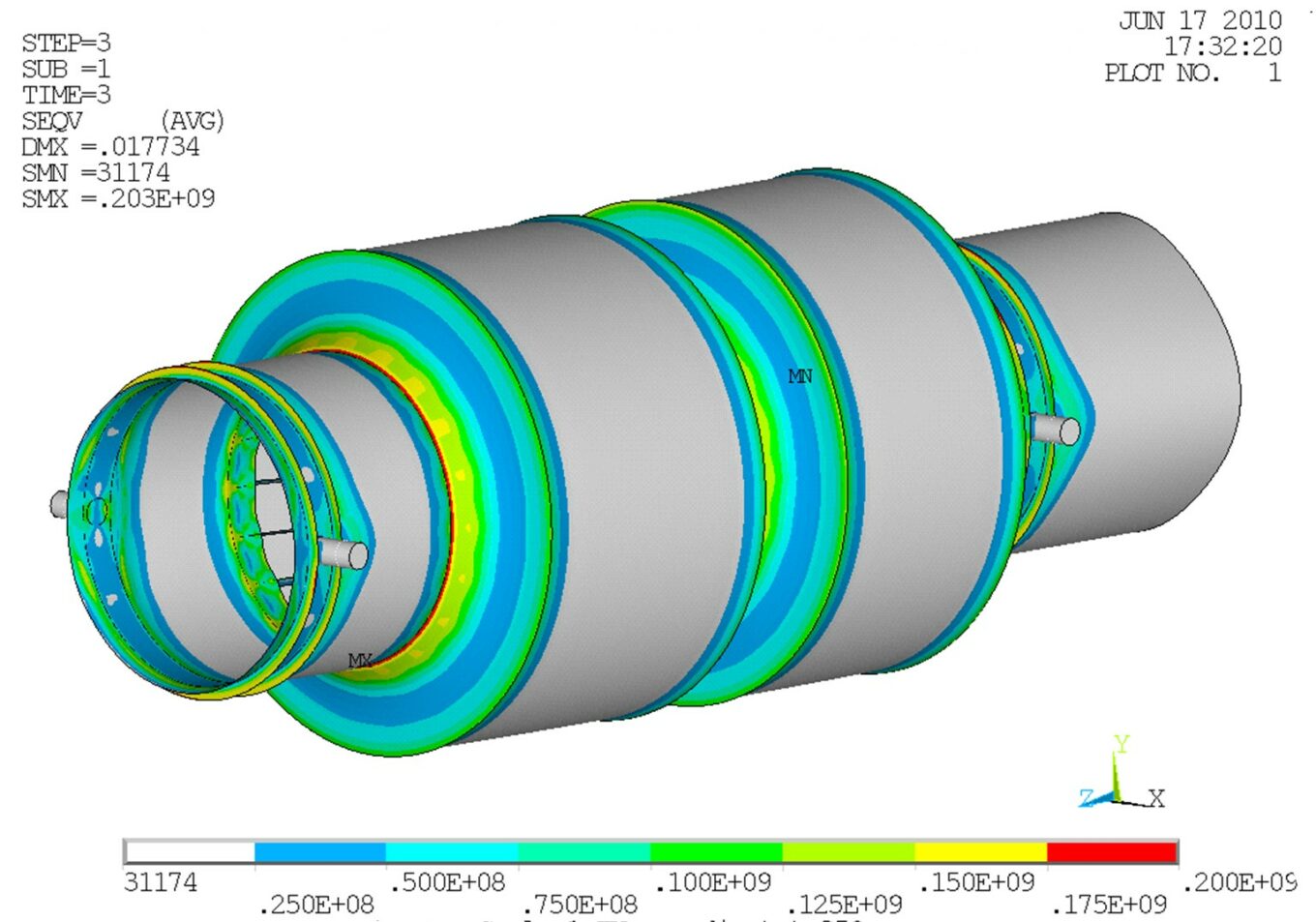 Precise mechanical sizing contributes to ensuring the reliability and robustness sought by our customers at competitive prices.
In Situ measurements
SAI is able to determine the appropriate tools and methodology to solve the vibratory and mechanical problems that you may encounter. As a preventive measure, the determination and characterization of the vibratory response of your equipment (Ping Test) can be carried out.
As a curative measure, stainless steel accelerometers and gauges can be installed to enable vibration diagnosis.
Steel structure calculation
As a major part of SAI's technical skills, the design of metal structures and their 3D modeling are always suggested to our customers. The structure is calculated on the basis of Eurocodes NV65, UBC, IBC and local building codes. Optimizations taking into account the current market value of the materials but also the sizing requirements ensure our customers a competitive SAI design.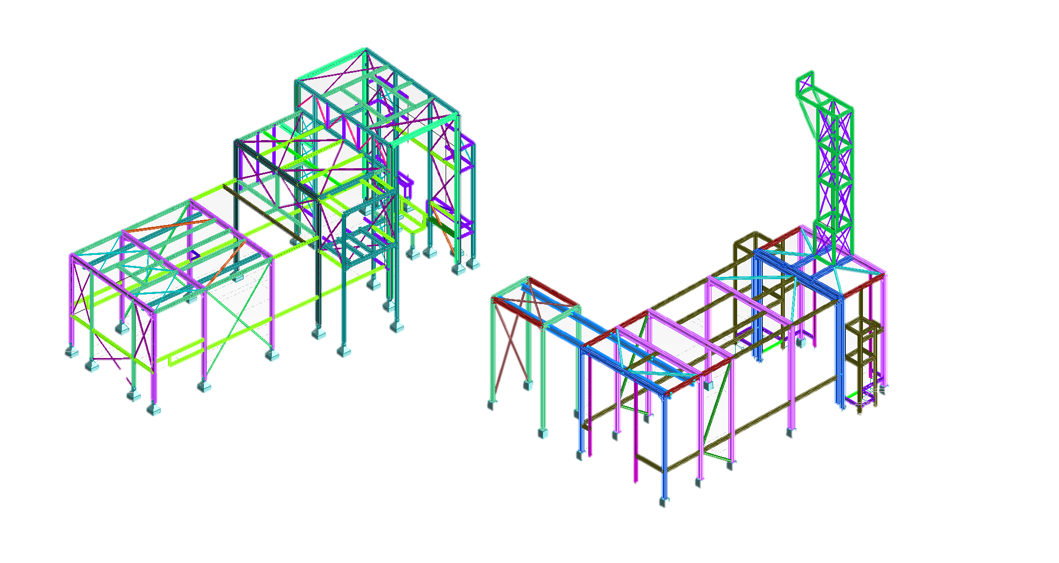 Digital simulation

SAI can model from FEA analysis, any type of mechanical part requested by any type of load. Through hundreds of projects, we have developed a mastery of static and dynamic calculations including lifting, handling and transport. We can design hot air ducts and silencers, conduct thermal and thermomechanical studies or even carry out fatigue evaluations (LCF, HCF) if necessary