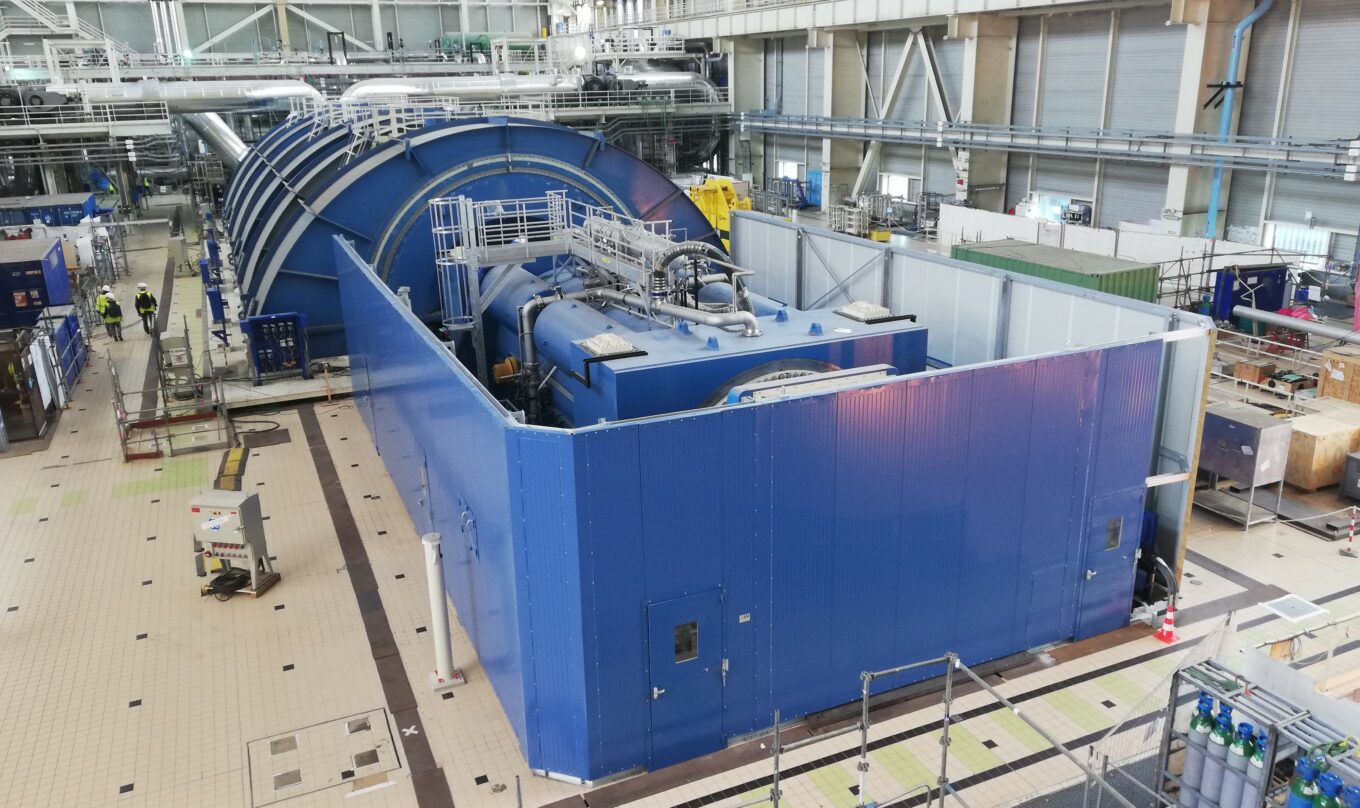 Simple but effective solutions for low noise attenuation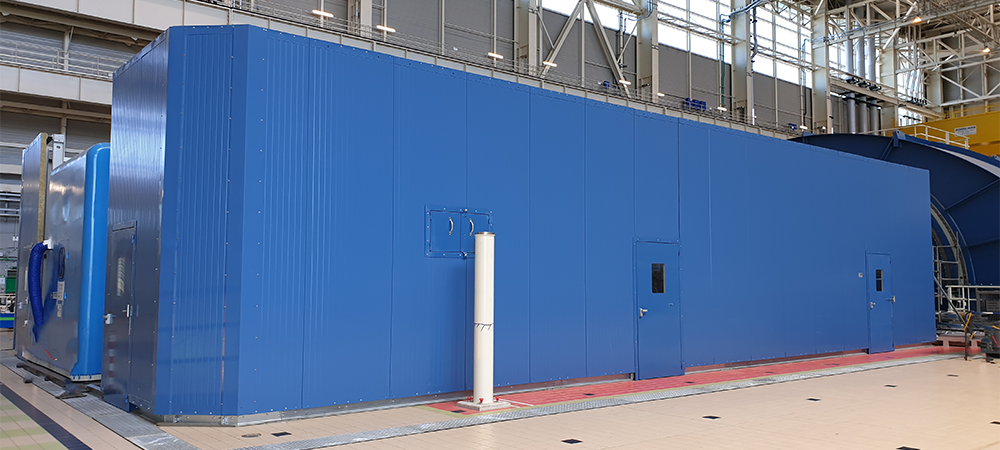 Acoustic screens are easy-to-implement and cost effective solutions when a limited noise reduction is required. They are adapted for some industrial applications such as alternator, transformers, steam turbines, diffusers …
According to acoustic requirement, SAI engineering department defines the nature and the quantity of acoustic absorbent. Dimension of the acoustic screen is also calculated taking into account the site conditions (wind, seism, local regulations …)
With barrier wall, a typical value of noise reduction is from 10 to 20 dB (A), which may be acceptable. If this is not the case, it is then necessary to supplement the device with additional acoustic treatments recommended by the acousticians at SAI.
An economical alternative for noise reduction of 10 to 20 dB (A)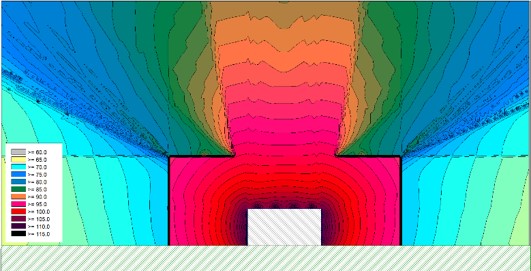 The acoustic screens are mounted without a roof allowing natural ventilation to evacuate the heat from the machine. However, since the noise reduction specifications differ from customer to customer, it is possible to add additional acoustic treatment, such as a partial roof or an acoustic wall suspended above the machine.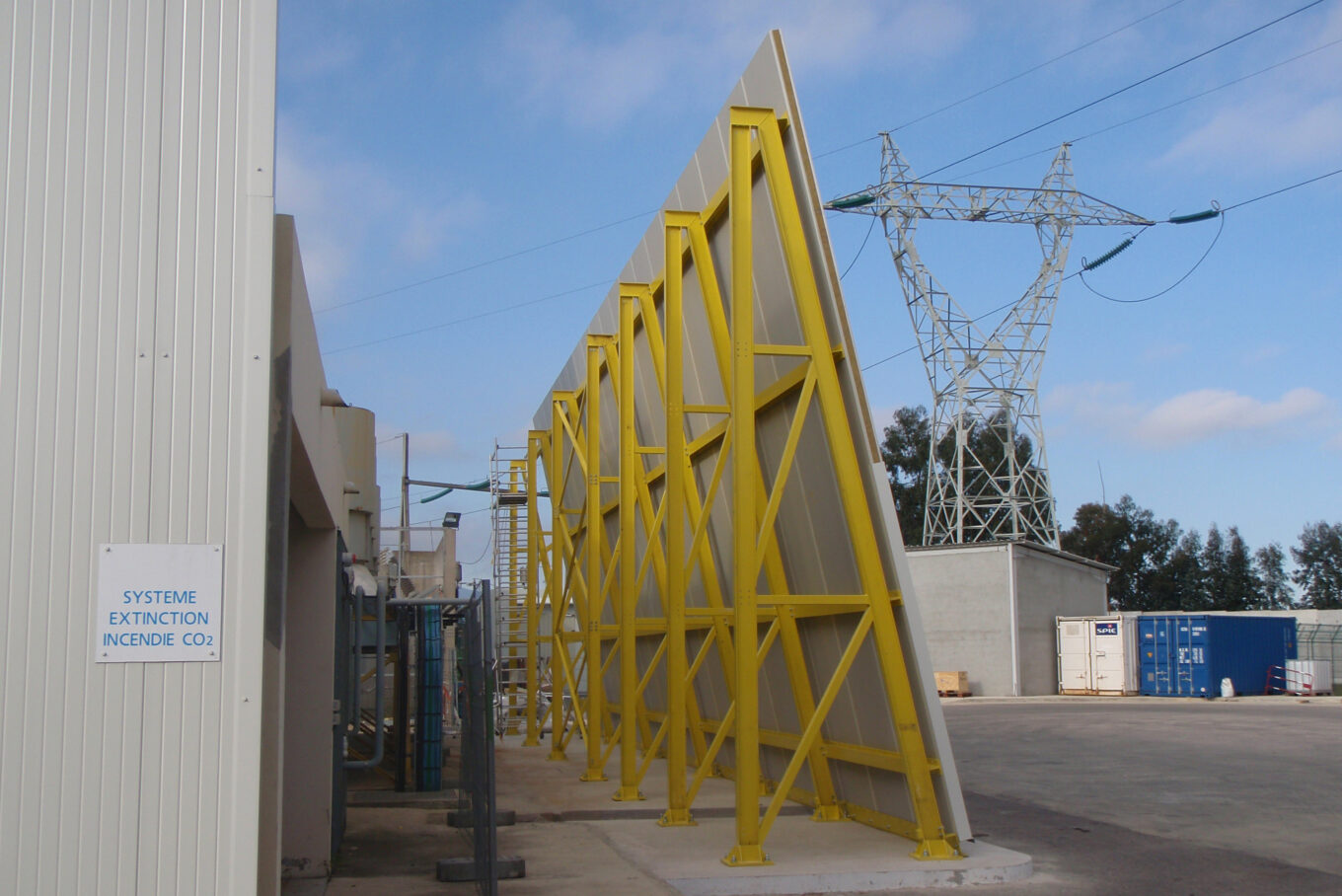 The screen can be either mounted as a single piece made of sheet metal panels (monoblock) or with a structure in which panels are assembled.
According to the acoustic requirements, SAI defines the quantity of absorbent surfaces necessary to install around the equipment.
The mechanical resistance of the screen is calculated in accordance with site conditions (wind, earthquake, etc.).