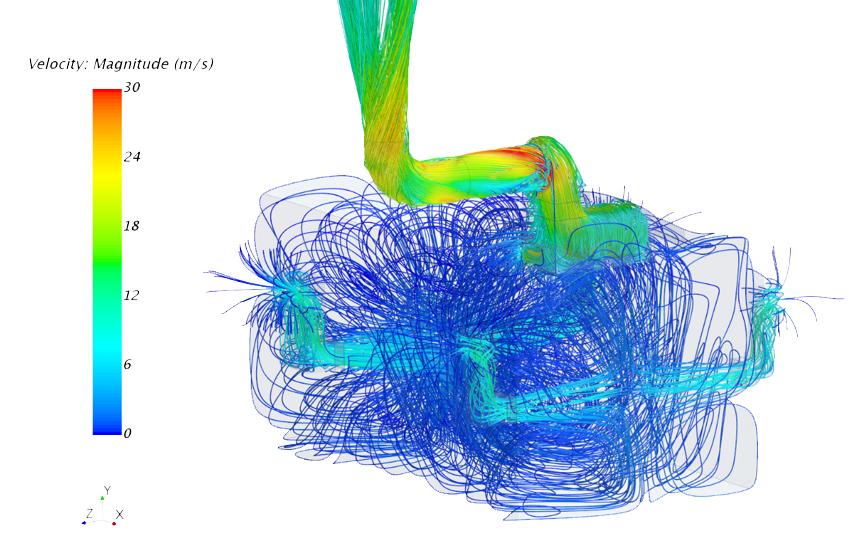 All of our projects come with a major challenge: achieving noise reduction performance or the required cooling and ventilation performance while minimizing the impact on the industrial process (for example: minimizing pressure losses thereby improving the efficiency rate of machines, minimizing overheating by designing optimized ventilation systems).
Aeraulic studies with performant and optimized designs.
Mastering flow movements guarantees the accuracy of the design and optimizes its reliability. To reach that goal, SAI performs complex studies.
SAI's main skills include theoretical analyzes and calculations for pressure drop and thermal heat exchange, flow and speed calculations, power consumption and ventilation system efficiency.
SAI can take the dimensioning and optimization approach a step further by implementing CFD calculations. This know-how is necessary when:
The ventilation network that needs to be designed is complex
Thermal transfer simulations are necessary
The case study and scenarios in the event of failure of one or more ventilation systems is needed
The study of gas dilution have to be conducted in accordance with ISO21789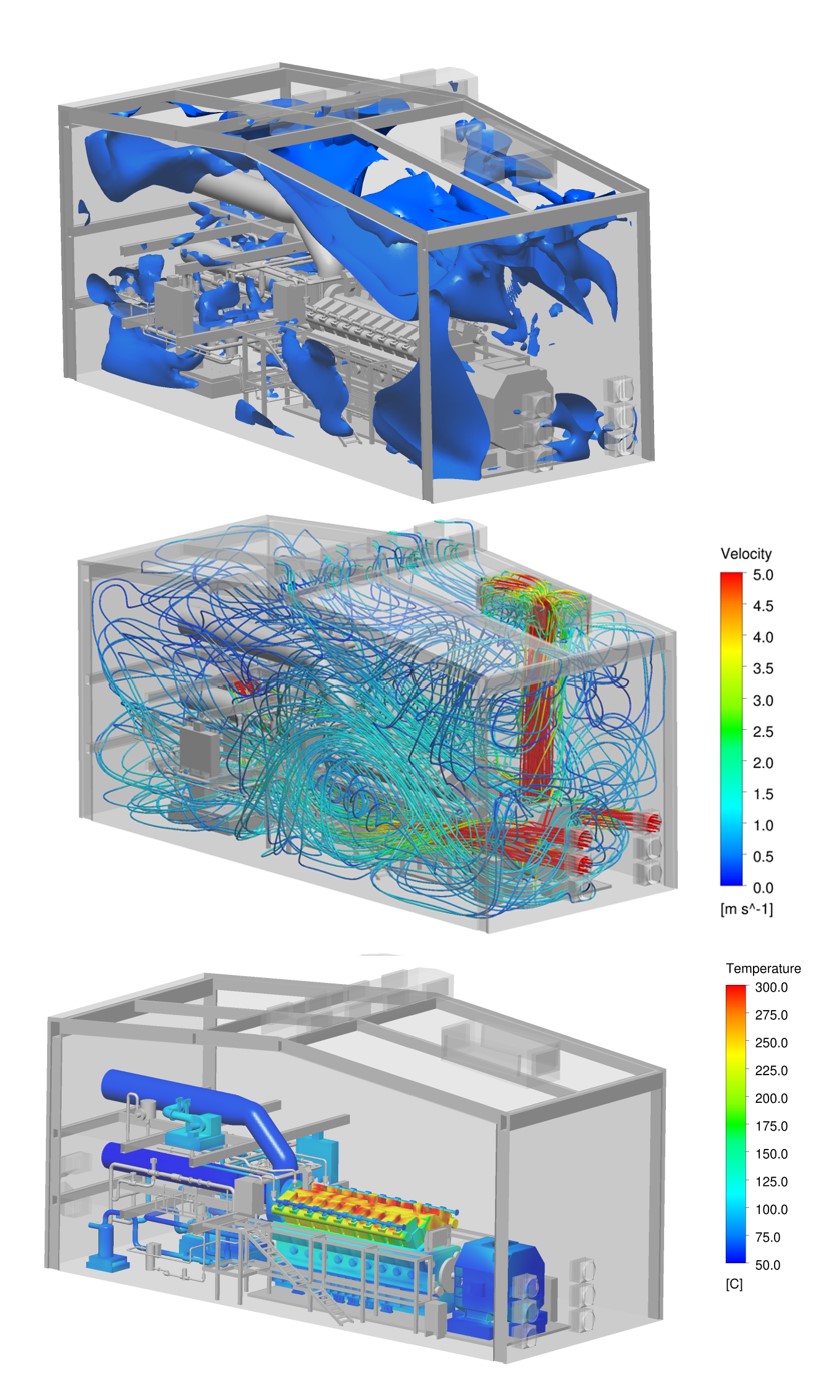 The definition of filtration systems for the air supply of turbines / heat engines / compressors and the optimization of equipment cooling are part of SAI's know-how, as are the resolution of more specific problems such as flow instability and turbulence linked to the excitation of a vortex, the interactions between fluid and structure and the dispersion of pollutants.
Aeraulic measurement
In addition to theoretical study, SAI has a wide variety of measurement tools (anemometers, thermocouples, hot wire anemometers, Pitot tube and multi-hole probes) that are used for factory tests or on-site expertise. As for acoustics tools, aeraulic devices are regularly checked and calibrated in certified laboratories