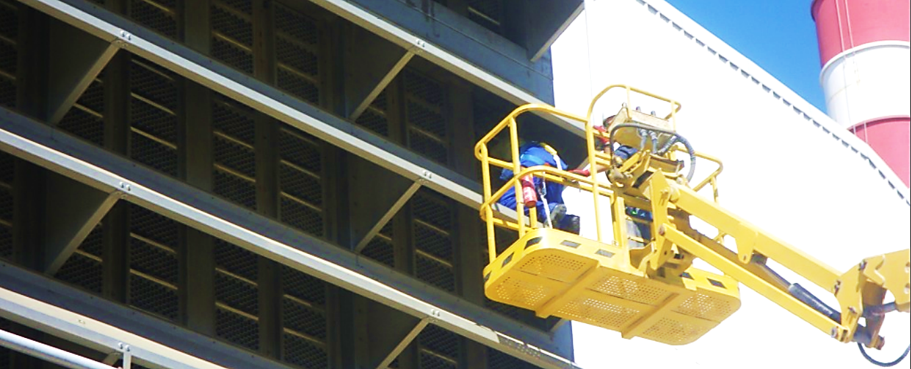 Solutions to convert and modify your existing installation to achieve performance objectives
Most of the time, power plants are not installed in ideal environments. As a consequence, SAI works in close collaboration with gas turbine operators to help them to recover output and increase the energy efficiency of their installations. Thanks to our expertise, we are able to offer air intake enhancements to help overcome challenges and keep the turbomachinery producing their optimum output for many years.
Reduction of the average pressure drop
Diminution of the gas or fuel consumption
Reduction of the offline washing downtime
Diminution of the compressor fouling
Extended intervals between maintenance and shutdowns
Improvement of noise level reduction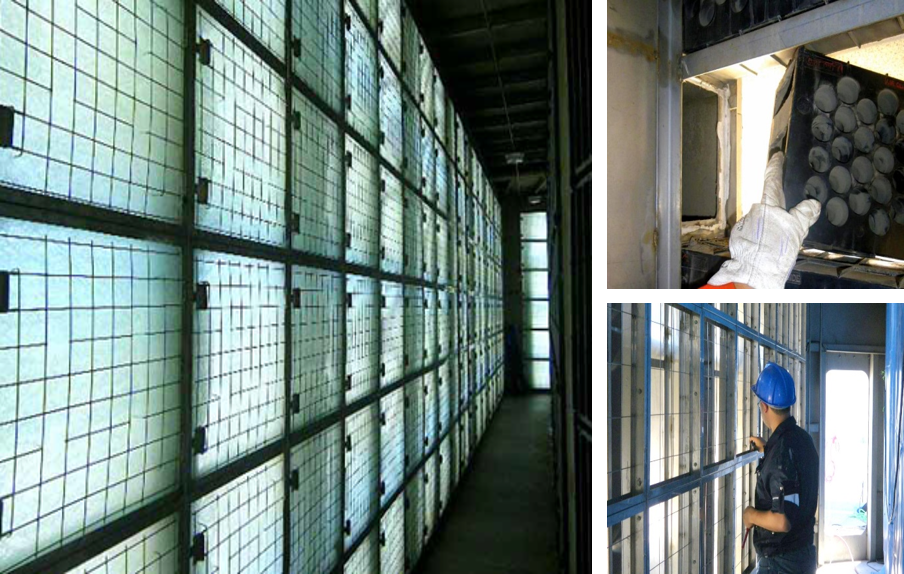 Solutions to ensure a better protection to your turbines
SAI has developed a complete range of solutions and services for each step of your equipment life-cycle from the engineering, manufacturing, supply, installation, commissioning, maintenance, supply of spare parts and retrofit of old installations.. For each part of the air intake system, we can provide tailor-made retrofit solutions: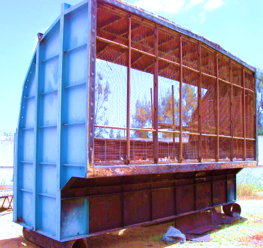 Accesses
Les plateformes de maintenance, les accès extérieurs ou les passerelles intérieures peuvent être réparés, modifiés ou améliorés afin d'assurer une meilleure sécurité des opérateurs et de faciliter l'entretien des caissons de filtration
Weather hoods / snow-hoods
Air intake weather hoods can be upgraded by installation of moisture eliminators, pre-filtration stages, bird or insect screens.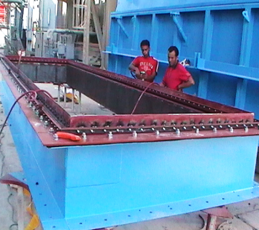 Filter casing
Sur les caissons en acier peint, la corrosion peut devenir un problème grave. SAI est parfaitement capable de réparer et rénover les dommages dus à la corrosion.
Instrumentation & electrical package
Faulty instrumentation can be repaired or replaced. Pulse sequencer or complete electrical panels can also be upgraded.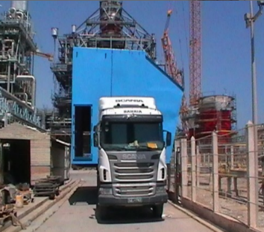 Filter supports
Both on static and pulse-cleaning air intakes, SAI is able to upgrade the filter holding systems. By the time, latches, tripods and other tightening devices might get loose or rusty and would not be able to keep the filter barriers airtight. SAI has developed several solutions to modify existing filter walls. We are able to rehabilitate filter banks to ensure perfect tightness and to allow the compressors to benefit from the filter elements high efficiency.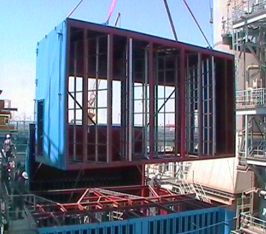 Pneumatic systems
Pneumatic systems require maintenance and surveillance. When pulse-cleaning systems are not properly operating, SAI is able to assess the problem and provide the right solution.
Other accessories to be repaired or replaced
We can also upgrade or replace the following components: expansion joints, acoustic baffles, dust extraction fans or screw conveyors…