Optimal acoustic performance – up to 40 dB (A) noise attenuation – with minimal pressure drop between silencer and valve in extremely safe conditions.
Inline silencers (LD type) are used to attenuate noise produced by gas expansion at a valve level and by the radiated noise from downstream piping system. A combined inline silencer with a valve allows an optimal distribution of the pressure drop improving the efficiency of the system.
Inline silencers are positioned in many different industrial applications, in particular waste treatment plant, refinery, and biomass power plant…
A particular type of inline silencers is called dump tube (DT type) and is used for steam expansion of by-pass turbine upstream the steam condenser in combined cycle gas turbine power plant and biomass power plant.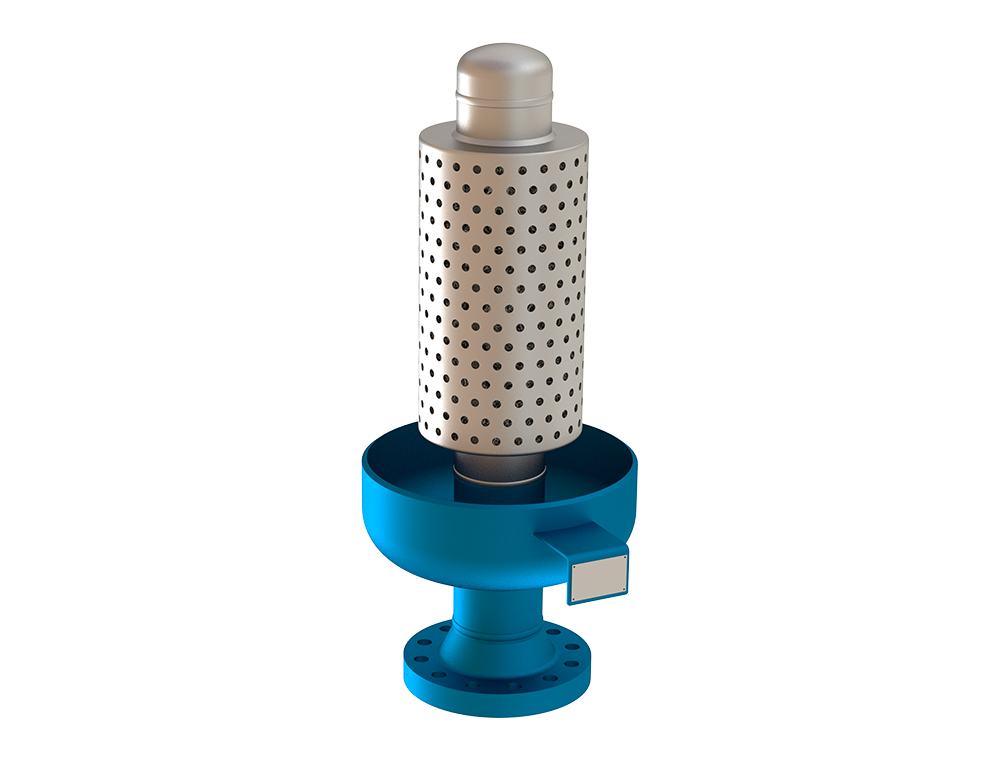 Since several decades, with a large reference list in all countries and among major international companies providing an unrivaled experience in the domain, SAI acquired a complete master in the design, fabrication and installation of such equipment.
Acoustic and mechanical dimensions following the international norms are optimized to reach the contractual performance in the safest conditions.
Proven and robust design
In general, inline silencers and dump tubes are designed with one to three stages depending on the contractual acceptable pressure drop and the objective for noise attenuation.
To reach the expected performances, the design of an absorption silence requires the knowledge of additional parameters depending on the process. Among them:
Type of gas: air, steam, natural gas, nitrogen, …
Volume flow rate (Nm3/h, …)
Inlet temperature (°C, °F …)
Acoustic performance Lp at 1m (dBA)
Pressure at entry or maximum pressure drop acceptable
Pressure at the exit in the piping system.
Fabrication according to international norms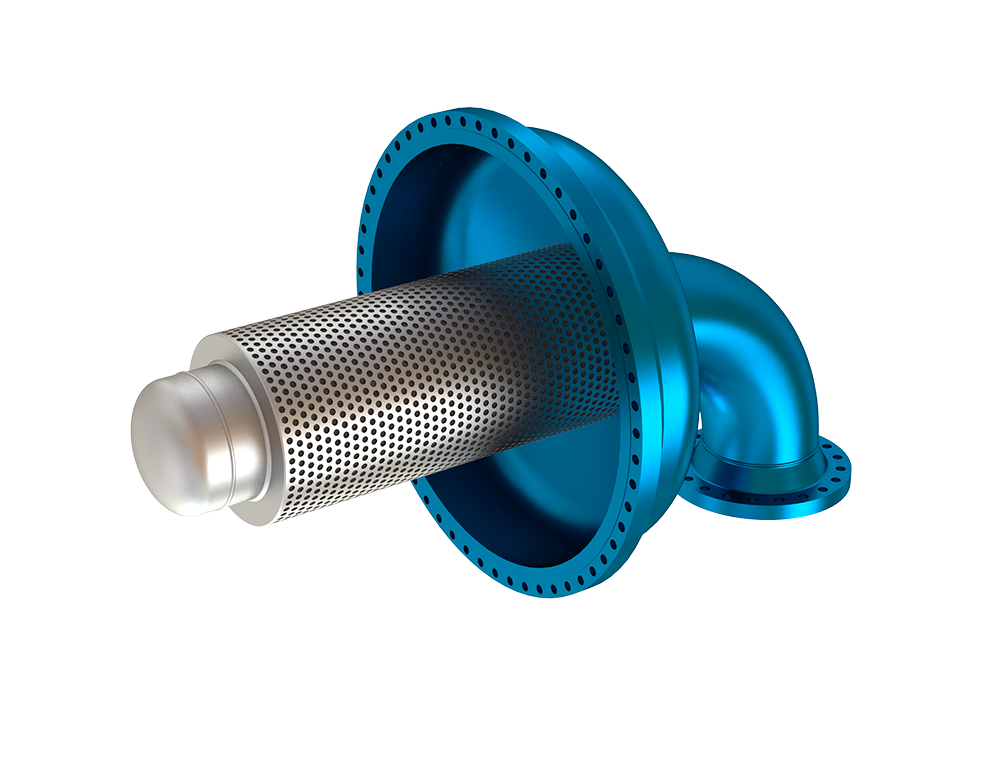 Mechanical design according construction code CODAP, ASME VIII DIV.1 …
Pressure Equipment Directive 2014/68/UE, category I, II, III.
SAI inline silences are delivered with exhaustive manufacturer documentation set including:  raw material certificates, welding book, result of welding inspection, painting certificate…
Available options
Depending on the installation of the silencers in the industrial application, different options related to the design or to the fabrication are available to meet the needs of the customer. As examples:
Flanges or butt weld at inlet
Special raw material: alloys SA335GrP11, SA335GrP22 or stainless steel 304, 316, 321 …
Calculation notes according WRC code
ITP or Manufacturing Quality Plan with customer inspection if required
PMI on material
Hydraulic test
Special painting requirement