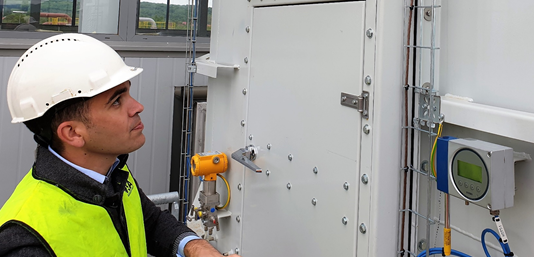 SAI offers multiple support services to its customers and operating operators throughout the life of the equipment in order to guarantee operation with optimal performance
Expertise and audit on site
SAI can work with technicians and engineers on site to check how the equipment work : air filtration, silencers, ventilation systems, exhaust systems, chimneys, acoustic enclosures, compensators … With people on site, SAI is able to establish diagnostics, acoustic measurement campaigns, technical proposals to repair equipment or to improve performance by providing different services:
Performance audit
Measurement campaign
Supervision services
Equipment commissioning.
Preventive Maintenance

Filter replacement requires a lot of hands-on work. SAI can provide its customers with experienced teams of workers and supervisors to perform a variety of maintenance services
Removal and destruction of used filters
Filter casing cleaning
Replacement of defective mechanical parts
New filters installation
Air intake casing inspection
Automatic cleaning systems inspection
Filters and spare parts supply
SAI has an after-sales service responsable for replacing used, worn or defective parts or providing spare parts. In order to guarantee optimal operation, SAI recommends using only original components.