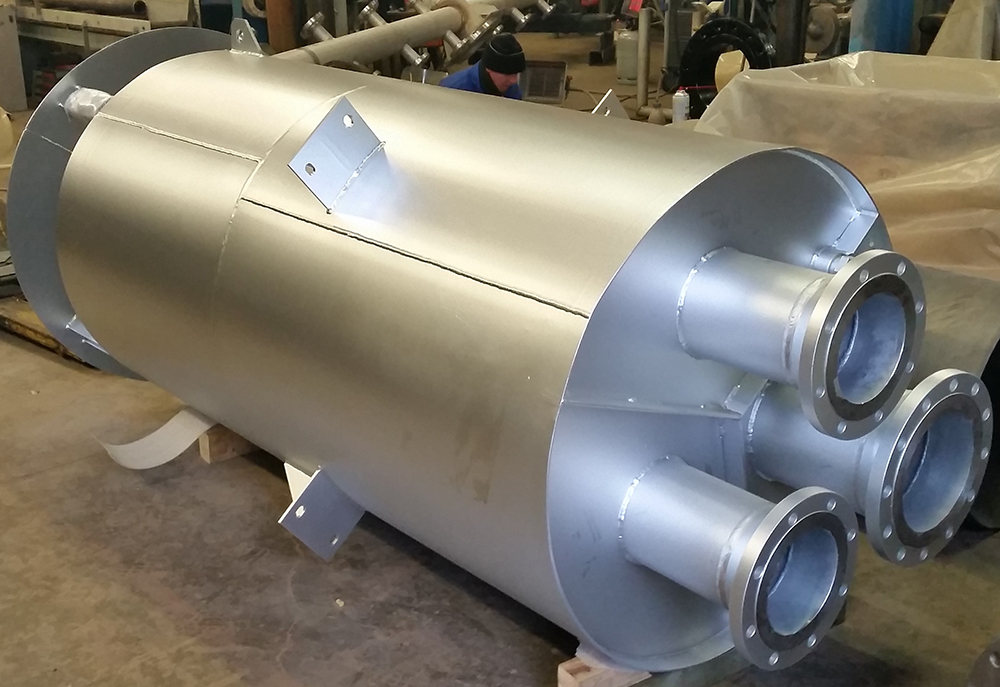 Optimal acoustic and mechanical design to guarantee high level performance – up to 70 dB (A) noise attenuation – in extremely safe conditions.
Discharge silencers or Steam Vent Silencers (DAS type) are used to attenuate noise produced by the expansion of air, steam or gas at elevated pressure to atmospheric pressure, the level of acoustic power being up to LW = 160dBA.
The discharge silencers are positioned downstream safety or relief valves in many different industrial applications, in particular in thermal power plant, waste treatment plant, refinery …
Over several decades, with a large reference list in all countries and among major international companies providing an unrivaled experience in the domain, SAI has acquired a complete mastery in the design, fabrication and installation of such equipment.
Acoustic and mechanical dimensions following the international norms are optimized to reach the contractual performance in the safest conditions.
Proven design in extreme conditions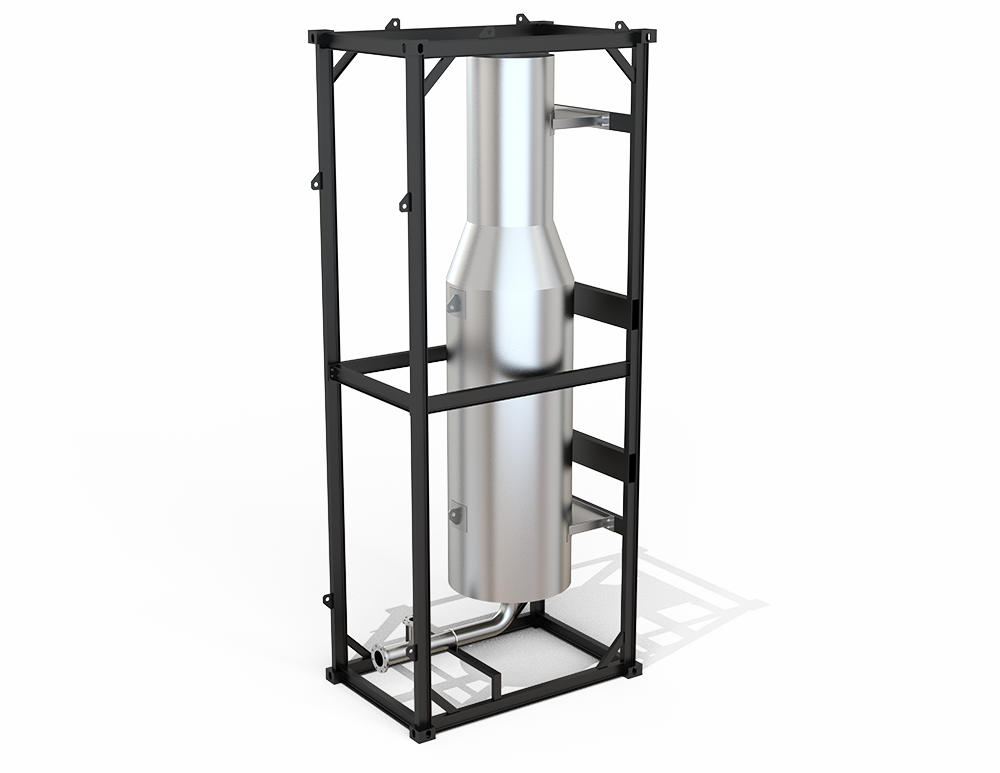 In general, discharge silencers include two stages:
First stage with a diffuser for the gas expansion up to the atmospheric pressure. Mechanical design is calculated according CODAP or ASMEVIII.
Second stage with acoustic absorbent is designed to obtain the proper noise attenuation.
With its proven technology, SAI is able to design equipment with extreme process conditions. As example: steam/gas flow rate up to 500 tons per hour, temperature up to 500°C with a pressure at entry reaching 200 bars.
An optimized design
To reach the expected performances, the design of an absorption silence requires the knowledge of additional parameters depending on the process. Among them:
Type of gas: air, steam, natural gas, nitrogen, …
Volume flow rate (Nm3/h, …)
Inlet temperature (°C, °F …)
Acoustic performance Lp at 1m (dBA)
Pressure at entry or maximum pressure drop acceptable.
Robust fabrication according to international norms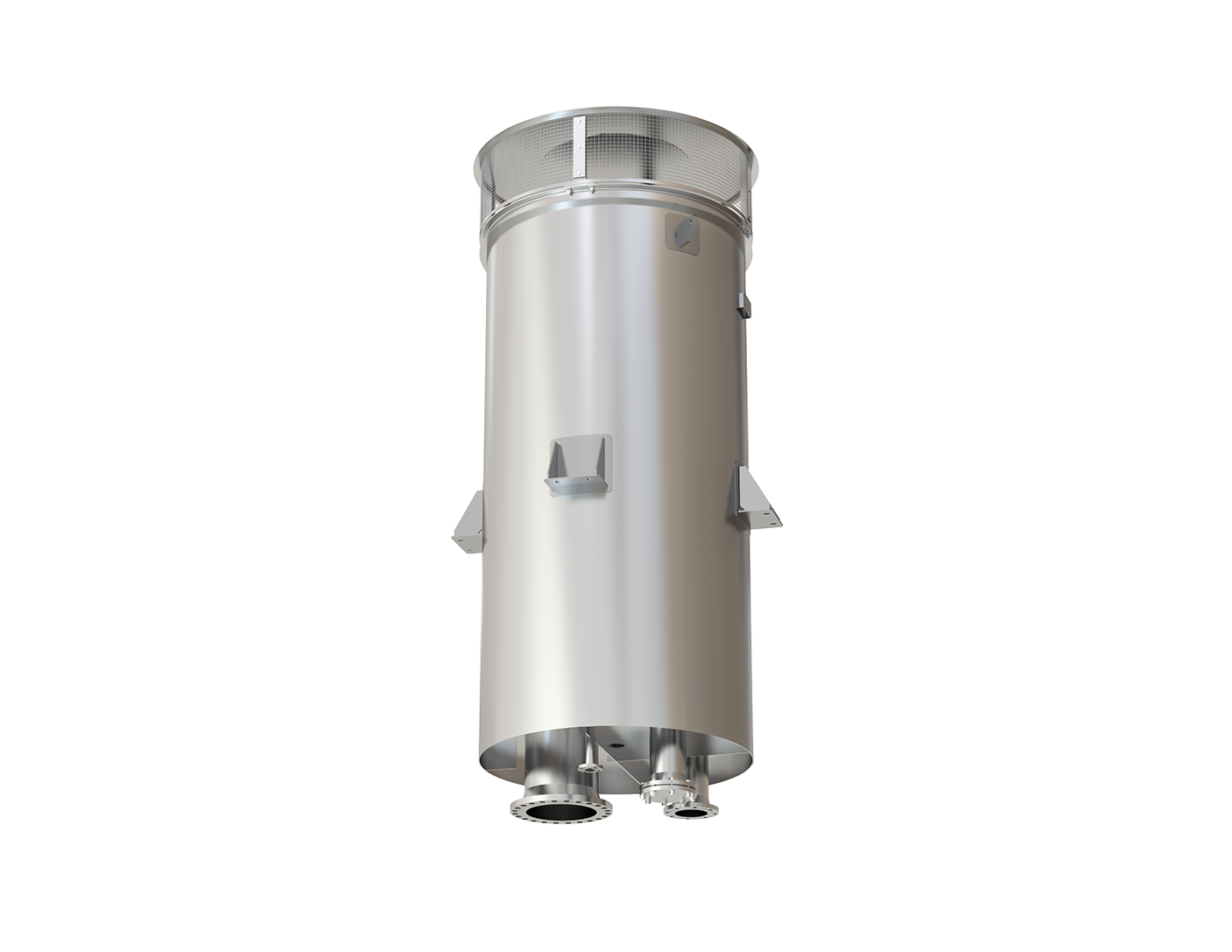 Special care on the fabrication is essential to guarantee total safety for people and goods on site. In particular:
Mechanical design according construction code CODAP, ASME VIII DIV.1 …
Selection of raw material for elements under pressure: carbon steel P265GH or alloys
SAI discharge silencers are delivered with exhaustive manufacturer documentation set including: raw material certificates, welding book, result of welding inspection, painting certificate…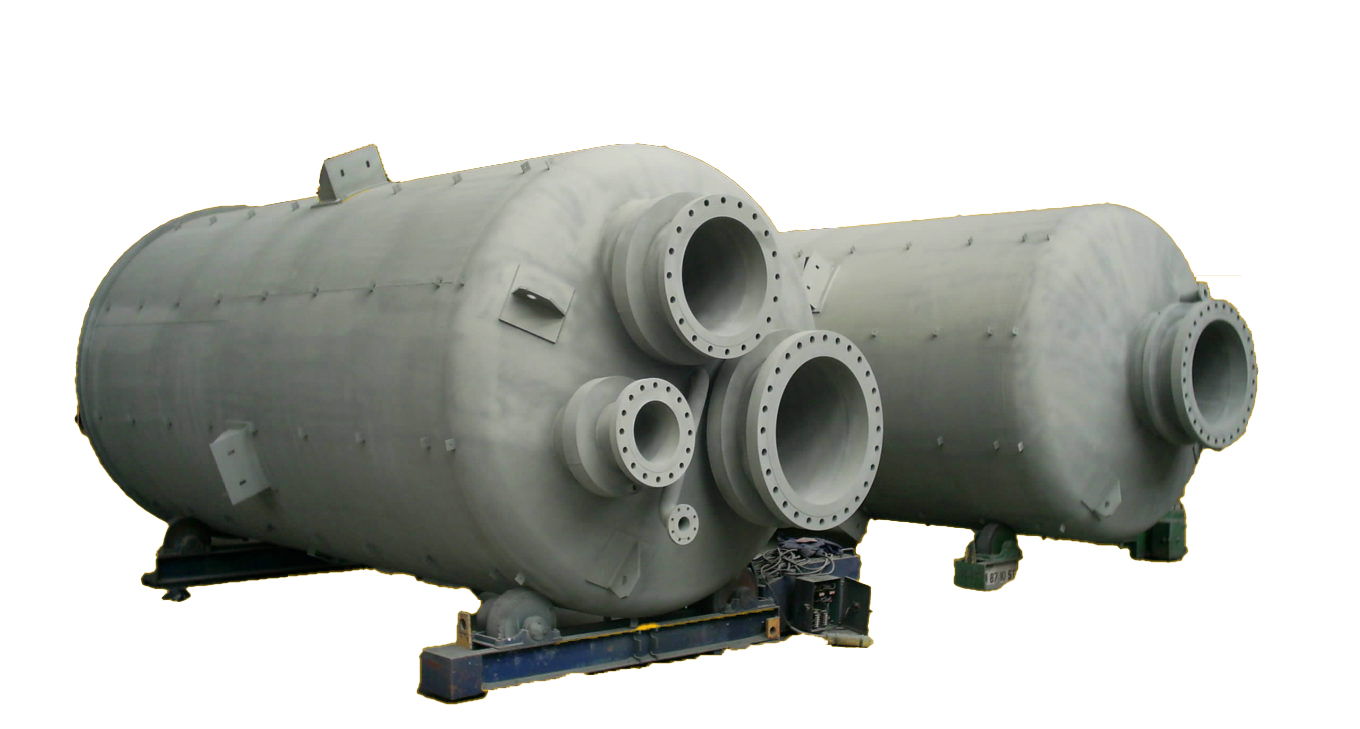 Available options
Depending on the installation of the silencers in the industrial application, different options related to design or fabrication are available to meet the needs of the customer. As examples:
Flanges or butt weld at inlet
Multiple gas/steam entries
Vertical or horizontal installation
Mounting positions
Rain cover or round elbow
Protective mesh
Calculation notes considering site conditions (wind, seism…)
ITP or Manufacturing Quality Plan with customer inspection if required
PMI on material
Hydraulic test
Special painting requirement.