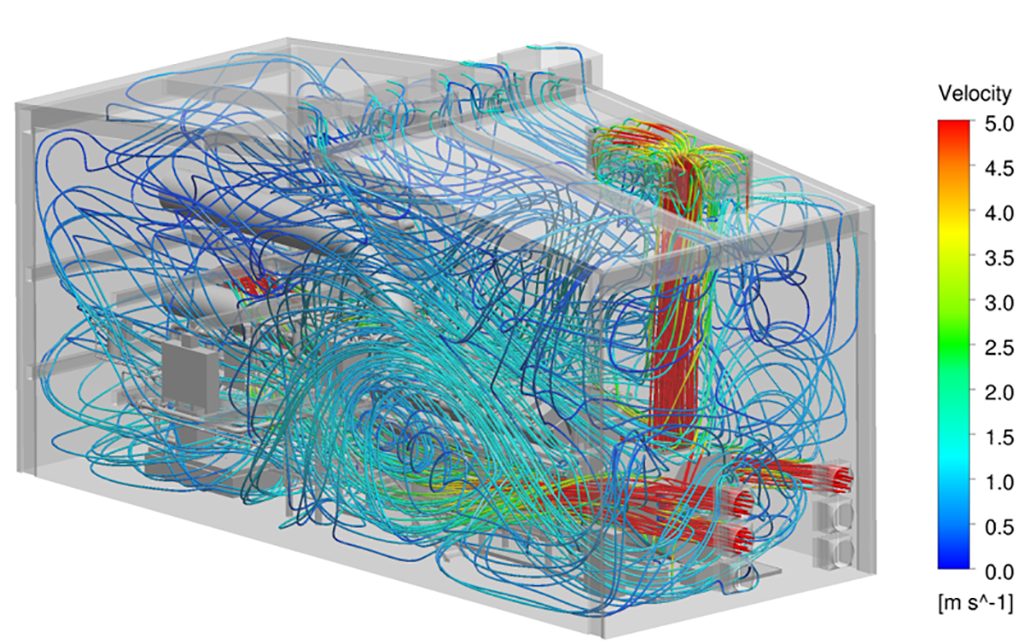 SAI is able to work in close collaboration with EPC contractors and OEM to design ventilation system with sufficient airflows, necessary acoustic treatment and required filtration system. Beside the engine hall ventilation, we can also provide dedicated ventilation systems for compressor rooms, electrical rooms, operator control rooms…
Our ventilation system integrate numerous components: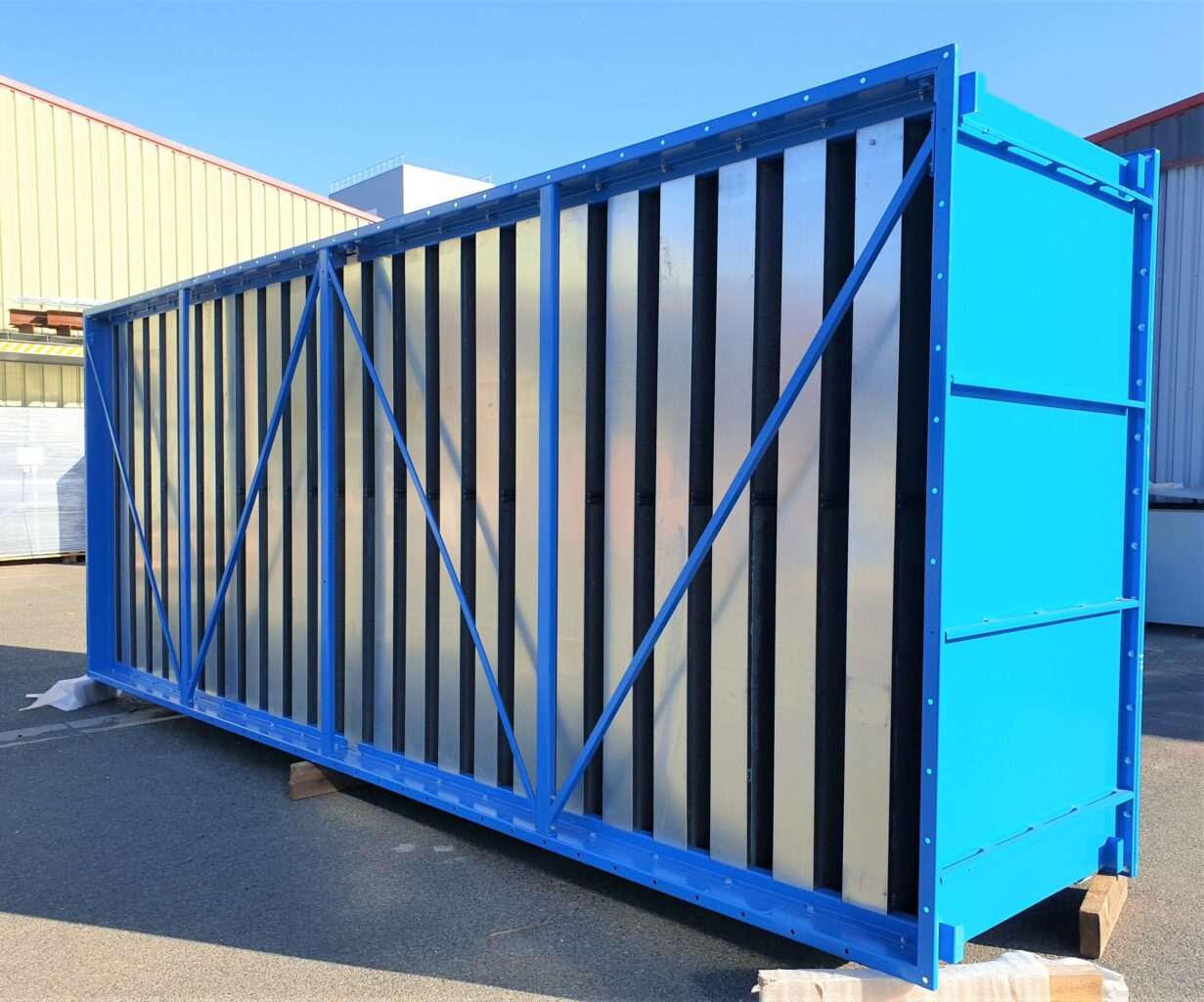 Ventilation silencers
Ventilation sound attenuators come with a wide variety of shapes and designs: rectangular, circular, within elbows… Tailor-made ventilation silencers produced by SAI are available in different materials of construction:
Galvanized steel casings with riveted construction
Carbon steel painted casings with fully welded construction
304L, 316L, 316Ti Stainless steel constructions
Depending on the application and following to the customers requests, SAI silencers can be provided with a wide range of options:
Bird screen or insect screen
Connecting flanges to fit to the ductwork or other equipment
Lifting lugs, access hatches, square to round transition pieces
Support legs, mounting brackets
Weather hoods & weather louvers
Mechanical or manual dampers
Motorized or manual roller shutters
Ventilation fans
SAI range of products includes patented axial fans with motors outside of the airflow. These specific fans are also available with acoustic treatment to meet the lowest noise level requirements.
Beside this particular fans, we are also supplying axial and centrifugal fans with a wide range of material of construction, numerous options and covering a large range of airflows and pressure drops.
Thanks to its experience in power generation and with Oil & Gas customers, SAI is able to provide fans that are suitable for the most critical application (low noise, ATEX zone, high temperature, marine atmosphere…).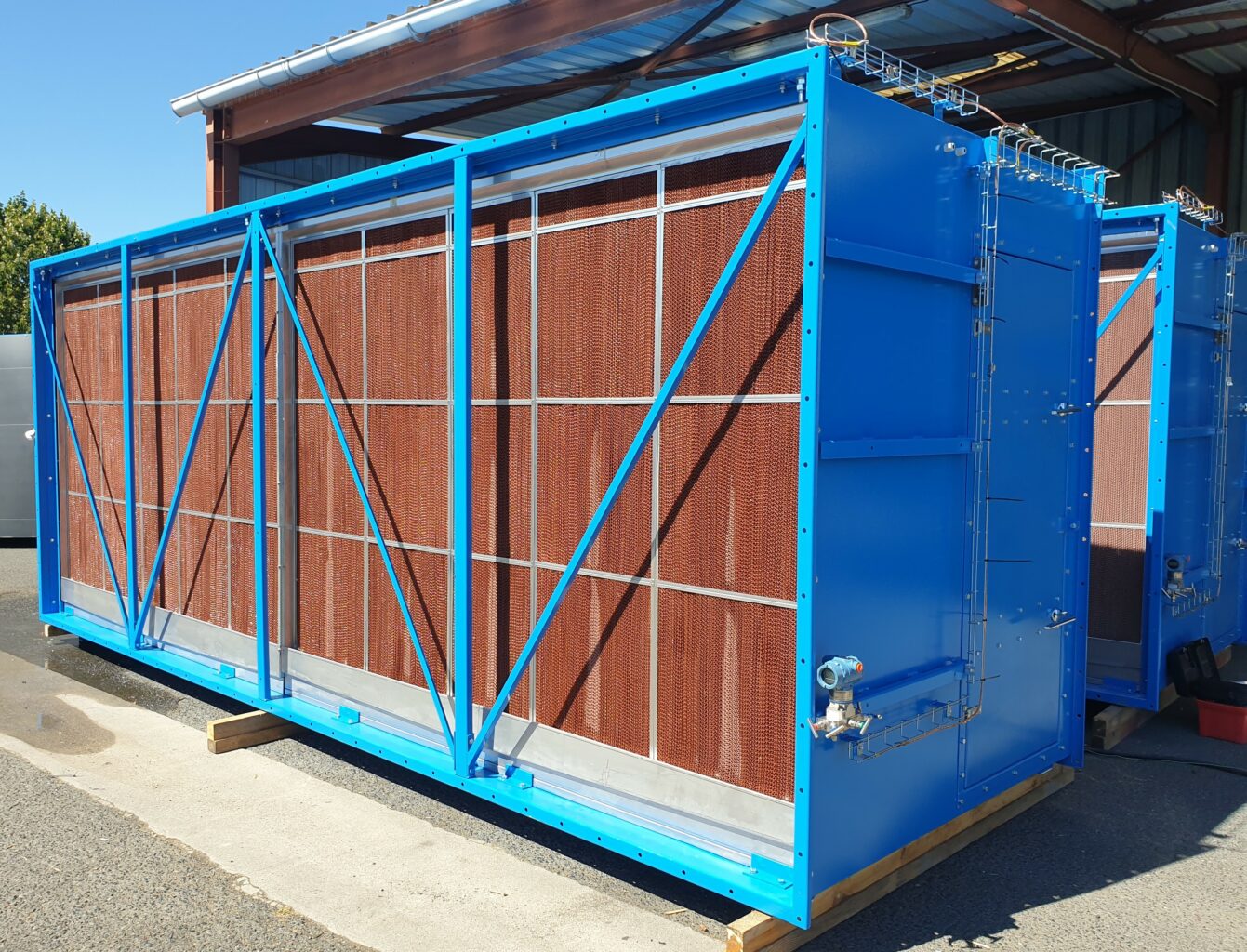 Evaporative coolers
Evaporative cooling is between four and seven times more economical than conventional air conditioning, with lower initial cost.
For engine room ventilation, SAI is able to provide tailor-made evaporative cooling system taking under consideration the site climatic conditions, the water quality, the space available…
On location, where the outside temperature is above 30°C, the evaporative coolers can decrease the blown air temperature by 10 to 15°C. Evaporative cooling system can be integrated to complete air handling units including self-cleaning or static filtration stages, ventilation fans, dampers, ducting…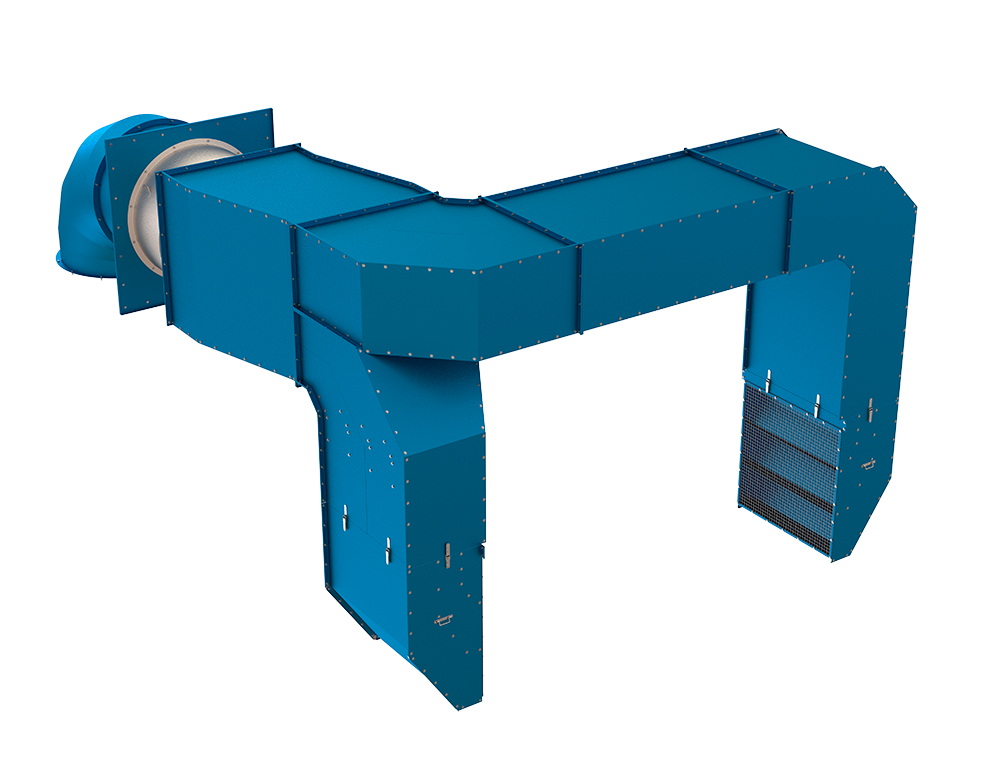 Ventilation ducts
SAI ventilation ducts can be produced to answer to the most specific technical requirements. We are able to supply complex duct networks with special features including :
Carbon steel construction with painting system up to C5M
Pickled and passivated stainless steel construction
Des constructions en inox 304, 316L, 316Ti
Acoustically treated ducts
Ducts supplied in panels to be assembled on site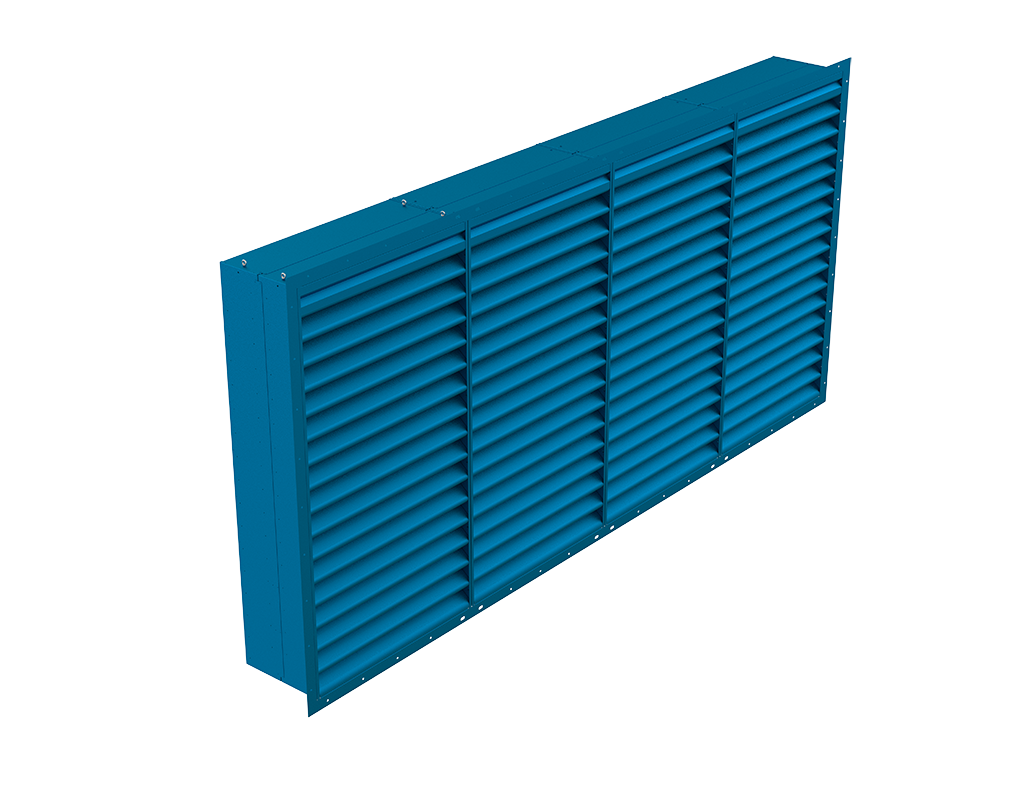 Acoustic louvers
Acoustic louvers are an economical solution for moderate noise attenuation on low velocity & large openings. SAI acoustic louvers are designed to offer low face velocities to ensure minimized pressure drop. Acoustic louvers are available in a different material of construction, surface preparation and finish: Anodized aluminium, galvanized steel, stainless steel. They can be equipped with a variety of options: bird screen with sturdy wire mesh, mounting flange…
Air inlet filters
To equip engine hall ventilation system, SAI can provide a wide range of filtration technology depending on the site conditions and nature of the contaminant :