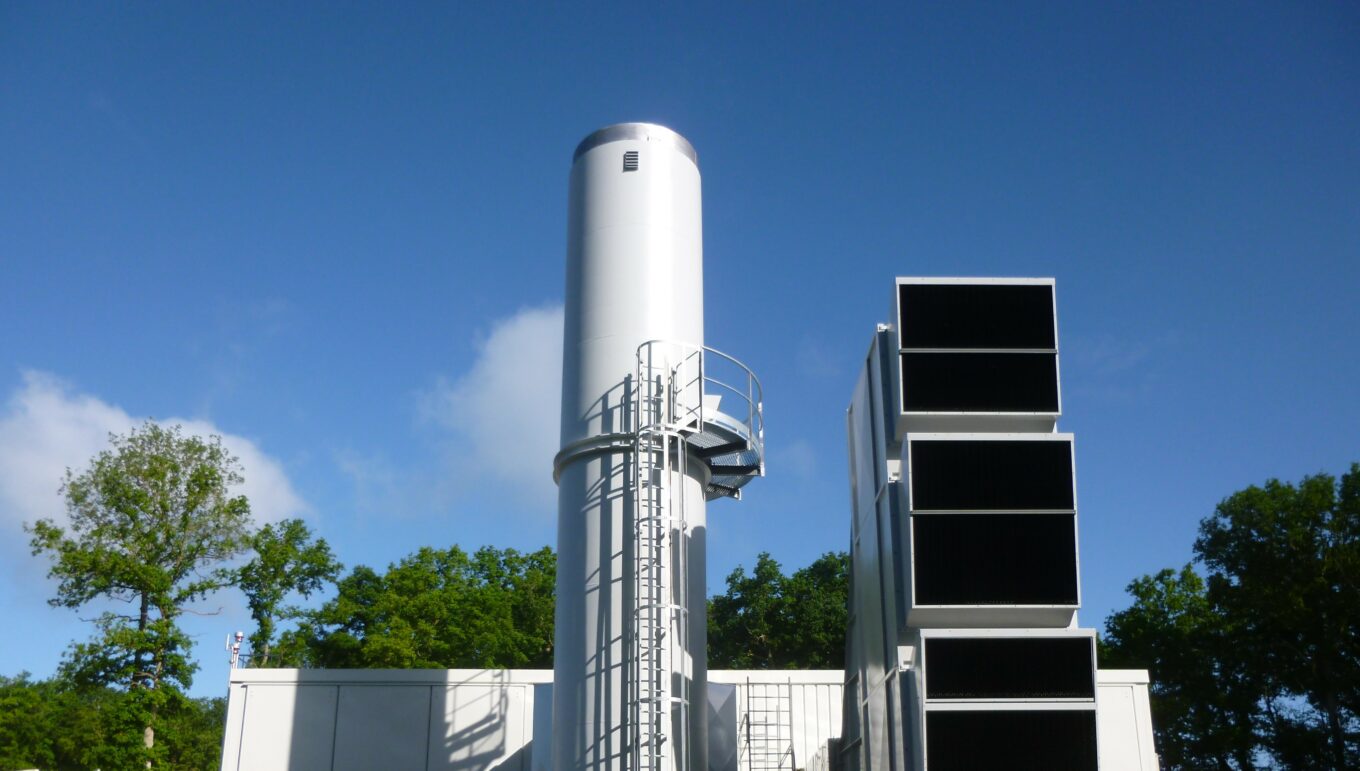 More than 300 stacks have been designed, fabricated and installed over 5 continents by SAI demonstrating the experience of the company in this domain.
For more than 20 years that, SAI has designed and fabricated stacks for power plants, gas compression stations, offshore platforms, chemical industry, refinery …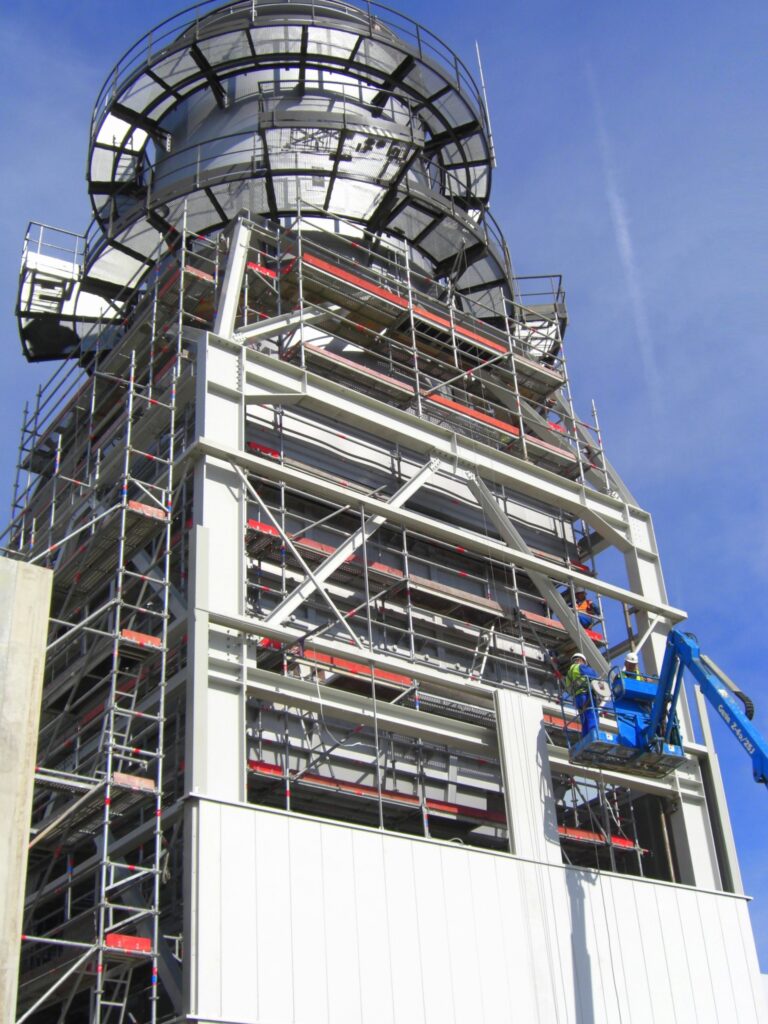 Stacks are either self-supporting (the base is fixed on the ground) with a lateral inlet ducting or erected on a steel support structure with the exhaust gas entry from the bottom of the stack.
Depending on the site conditions and its size, the stack is designed and manufactured as a single piece or as several prefabricated parts to be assembled on site.
Designed with single wall or double wall – with or without thermal insulation – the nature and the characteristics of the exhaust gas are critical information for the selection of the type of material to be used. Operational conditions are severe with high temperature, up to 650°C and flow rate above 3000 m3/sec.
With a double wall design without any insulating material, chimney performance and durability are also guaranteed
Thanks to defined openings and that allow the circulation of ambient air along the interior flow, this concept validated by CFD uses inexpensive materials and is guaranteed without maintenance. It can be chosen according to the project.
---
Examples of stacks supplied and installed by SAI
---