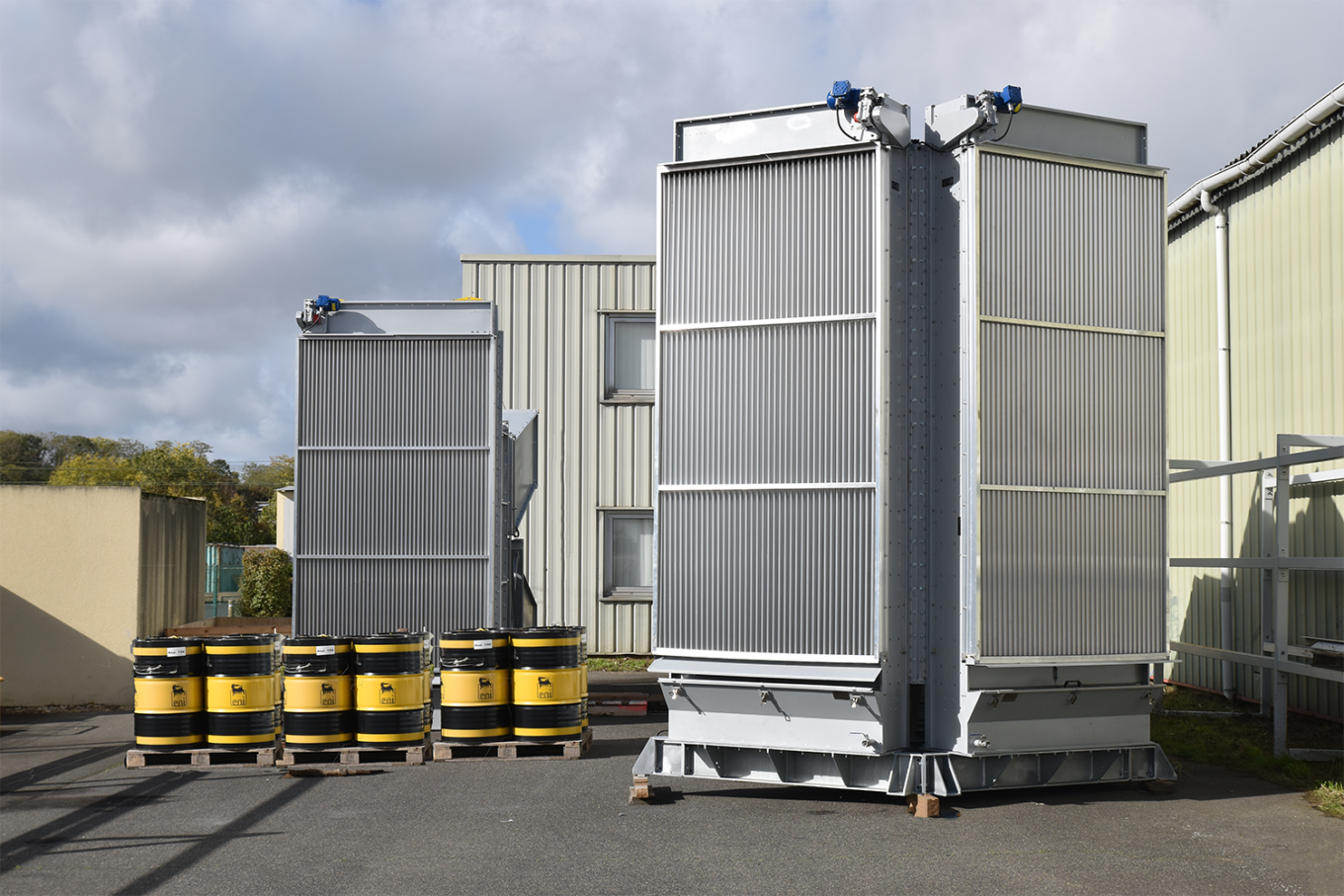 SAI is one of the only worldwide supplier on the market to offer oil bath filters that are being used on engine combustion air intake system and ventilation units suitable for very dusty environment.
Oil Bath filters with rotary panels are mainly used on industrial application when it's required to handle large air volumes with very high dust concentration.
Oil Bath filter technology has proven its efficiency and sturdiness. Numerous Oil bath filters have been installed worldwide since 50 years. They are used to equip industrial HVAC system, large HFO engine combustion air intake system, power house ventilation…
Viscous self cleaning filters have numerous advantages: constant cleaning efficiency and pressure drop, minimum maintenance, low operating cost, small footprint & easy installation on site. Moreover, this solution is cheaper than equivalent filter casing with static filter elements or compared to other self-cleaning technologies (pulse-cleaning filters) .
With single-panel construction, Oil Bath filters are G3 rated. They are also available with a double-panels construction which is G4 rated according to adapted EN779. Even in very dusty environment, pressure drop across the viscous surface filter doesn't exceed 250 Pa. Thanks to its technology, Rotary Oil Bath filters do not require any consumable: No operating cost due to filter element replacement. The dust is removed from the air by the curtain and washed from the panels settle to the bottom of reservoir as sludge that can be easily removed by hand with a scraper.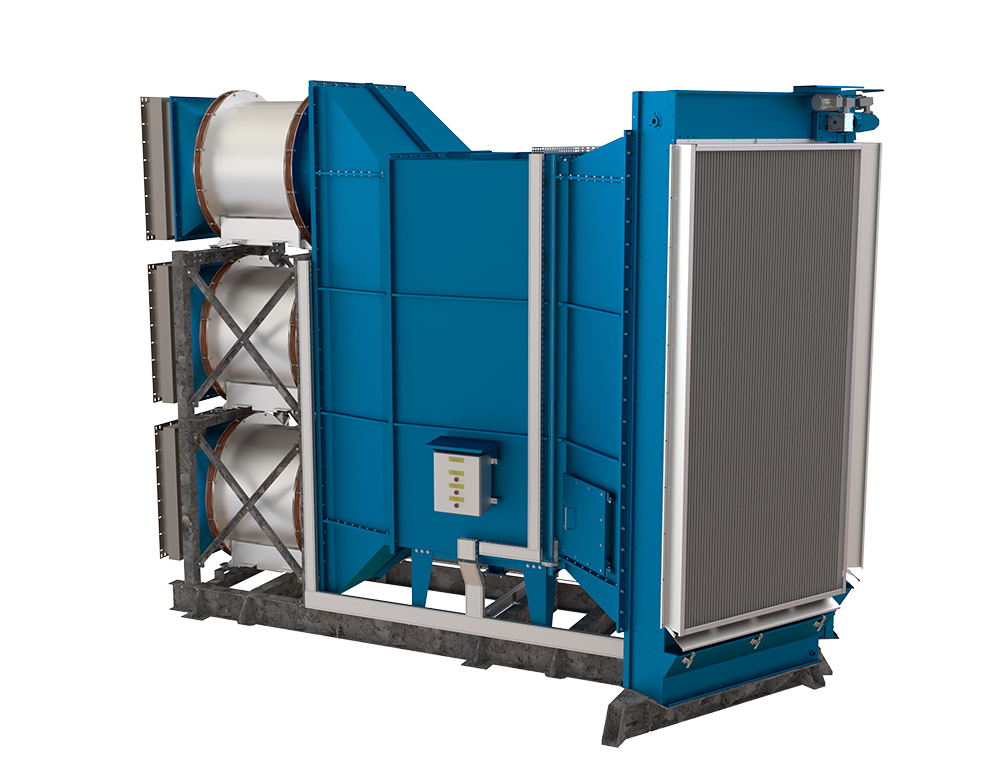 SAI rotary panels oil bath filters are mainly used in industrial plants where large air volumes and high dust concentration have to be handled. They are one of the most cost-effective technologies to protect your installation from the ravage of sand and dust. The time controlled rotation and the immersion of the panels in the oil tank ensure filter self-cleaning and maintain a constant pressure drop and filtering efficiency. For larger air capacities, single filters can be assembled to form multiple banks.
SAI rotary panels oil bath filters can be equipped with various components upstream and downstream the rotary panels:
Secondary filtration stages
Air intake plenum, ducting & expansion joints
Skid approach