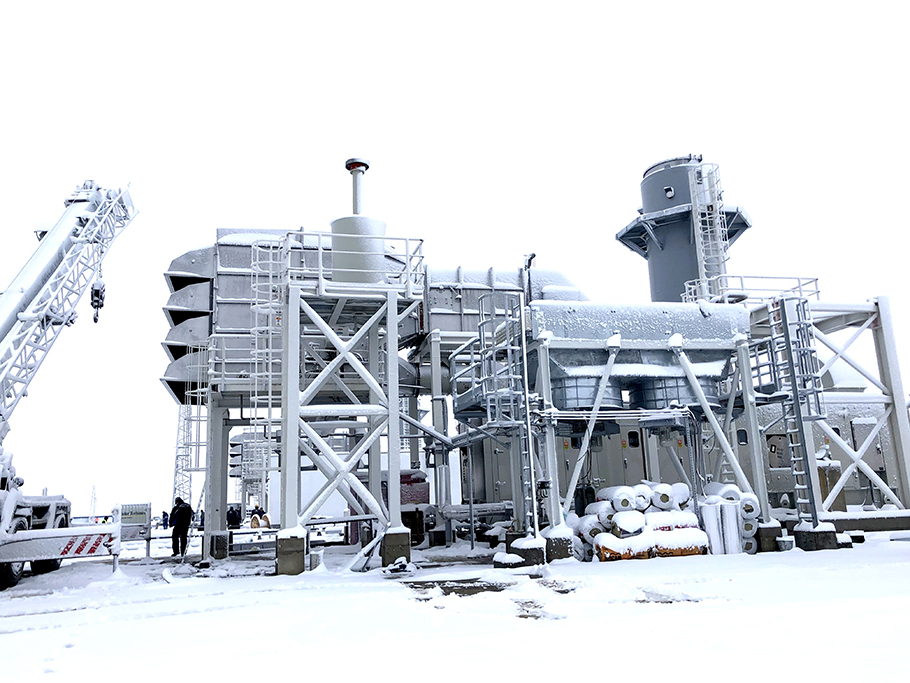 In 2020, SAI has delivered in Southern-eastern Europe 3 complete packages to equip 3 gas turbines on a strategic compressor station. On this project, we supplied a common filter casing that is both handling the combustion air intake as well as the acoustic enclosure ventilation air inlet. To follow our customer requirements, we had to integrate the following technologies into the supplied filter casings:
Motorized roller shutters to protect the turbine air intake during extended shutdowns.
Jet-pulse filtration technology with F9 efficiency fully synthetic media filter elements.
Complete air intake & ventilation inlet system produced in 304L SS with pickling & passivation
SAI supply also includes the combustion air intake duct network equipped with dissipative baffle-type silencers. SAI also supplied the exhaust system equipped with a double-wall stack mounted directly above the turbine package & its exhaust expansion joint.   
For the same end-user which is the national gas transportation company, SAI has already equipped 13 gas turbines on 5 different compressor stations dispatched across country. Combining multidisciplinary know-how, SAI stands out as one of the few players on the market able to offer both air filtration and exhaust systems guaranteeing the best protection for the compressors and compliance with noise levels. SAI virtuous approach contribute to:
Increase the gas turbine efficiency with energy saving and lower emissions
Decrease the noise pollution to comply with environmental constraints
Improve the life expectancy of the gas compressor plant by providing durable auxiliary equipment