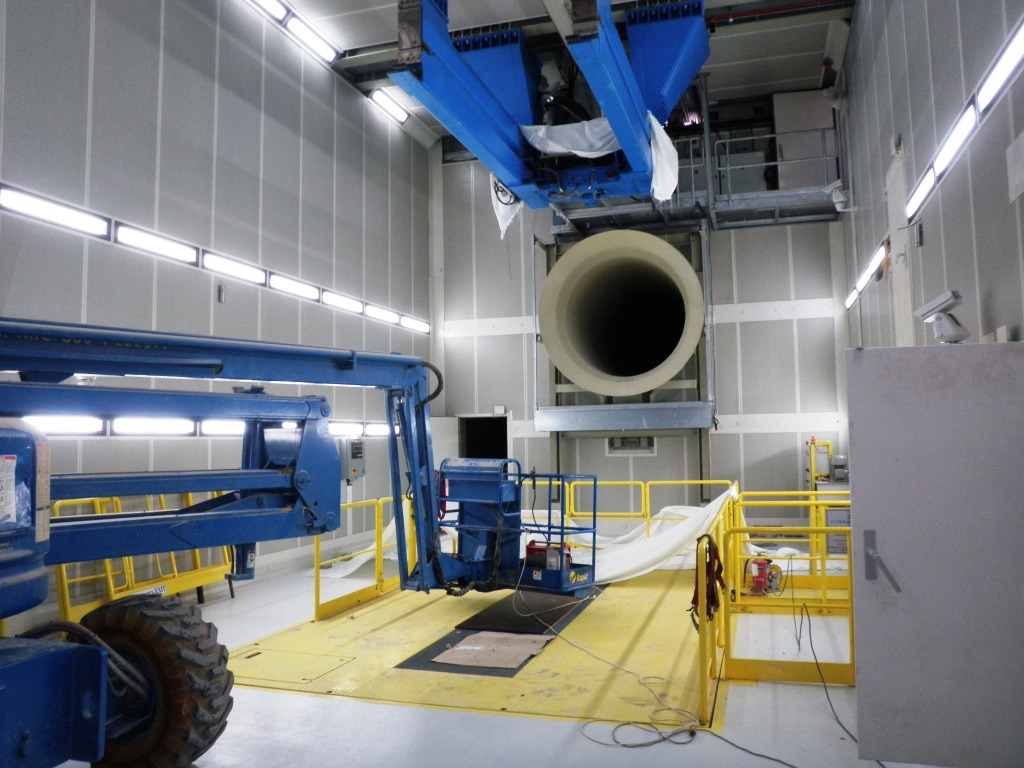 SAI acquired a top class experience to implement perfect solutions to address acoustic and vibration issues in the most sophisticated and demanding test benches.
Since its foundation in 1975, SAI has never stopped developing products and solutions to reduce noise pollution generated by jet engines test benches for both military and commercial engine manufacturer and operators: airline companies, military air bases, naval air stations, airport maintenance centers.
Severe constraints require customized and proven solutions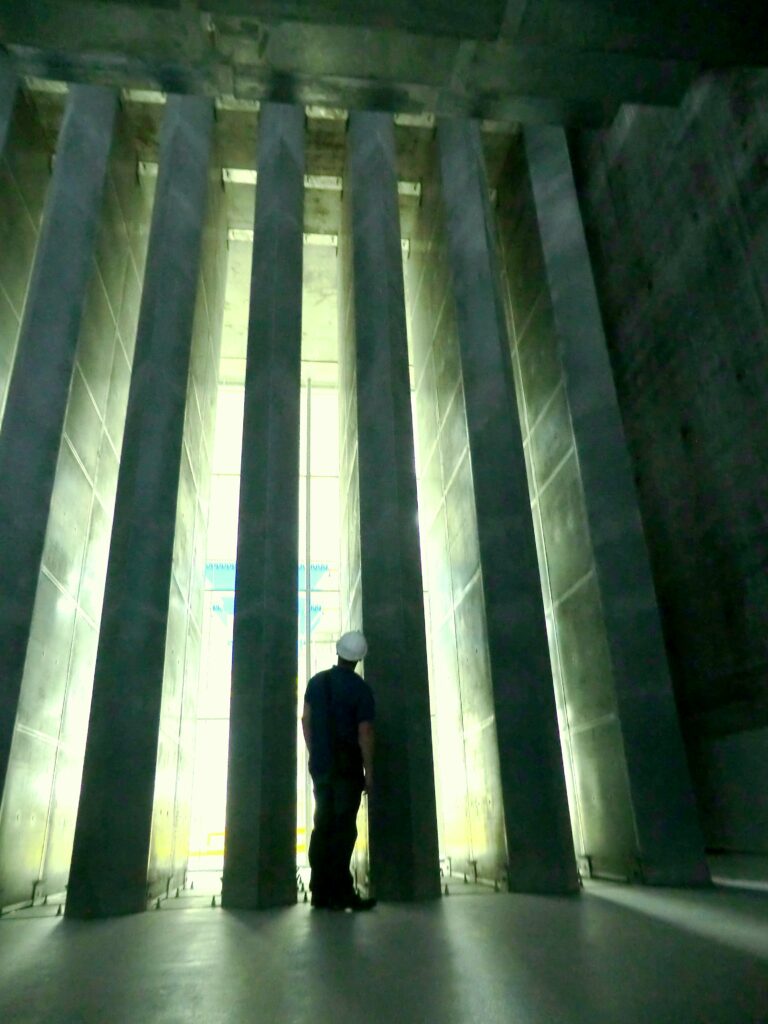 Testing a jet engine means an extremely high noise level and high air turbulences due to exhaust gas. Every test bench has a unique design adapted to the reactor characteristics and to the customer requirement. That is why experience is important to solve the different issues and to design products with a satisfactory lifetime in a challenging environment.
The main constraints in building aircraft test benches are the fluid dynamics. Pressure drop and flow homogeneity are key factors to size a test bench taking into account the acoustic treatment. SAI has the experience to address most complex technical issues with high performing simulation tools in acoustics with 2D modeling, fluid dynamics with CFD calculation and thermal, vibration, fatigue, engine thrust calculation.
All components for a test bench provided by SAI will meet the highest level of performance: inlet silencers, exhaust systems, specific coating adapted to site conditions, thermic and gas composition constraints. Airflow in the test bench is optimized by supplying customized wind shield, turning vanes, flared inlet, telescopic detuner, augmenter tube, blast basket … In addition, SAI is able to provide optional items: motorized acoustic doors, horizontal or vertical shutters, pneumatic or hydraulic automation systems, lighting …
Une conception optimale des composants du banc d'essai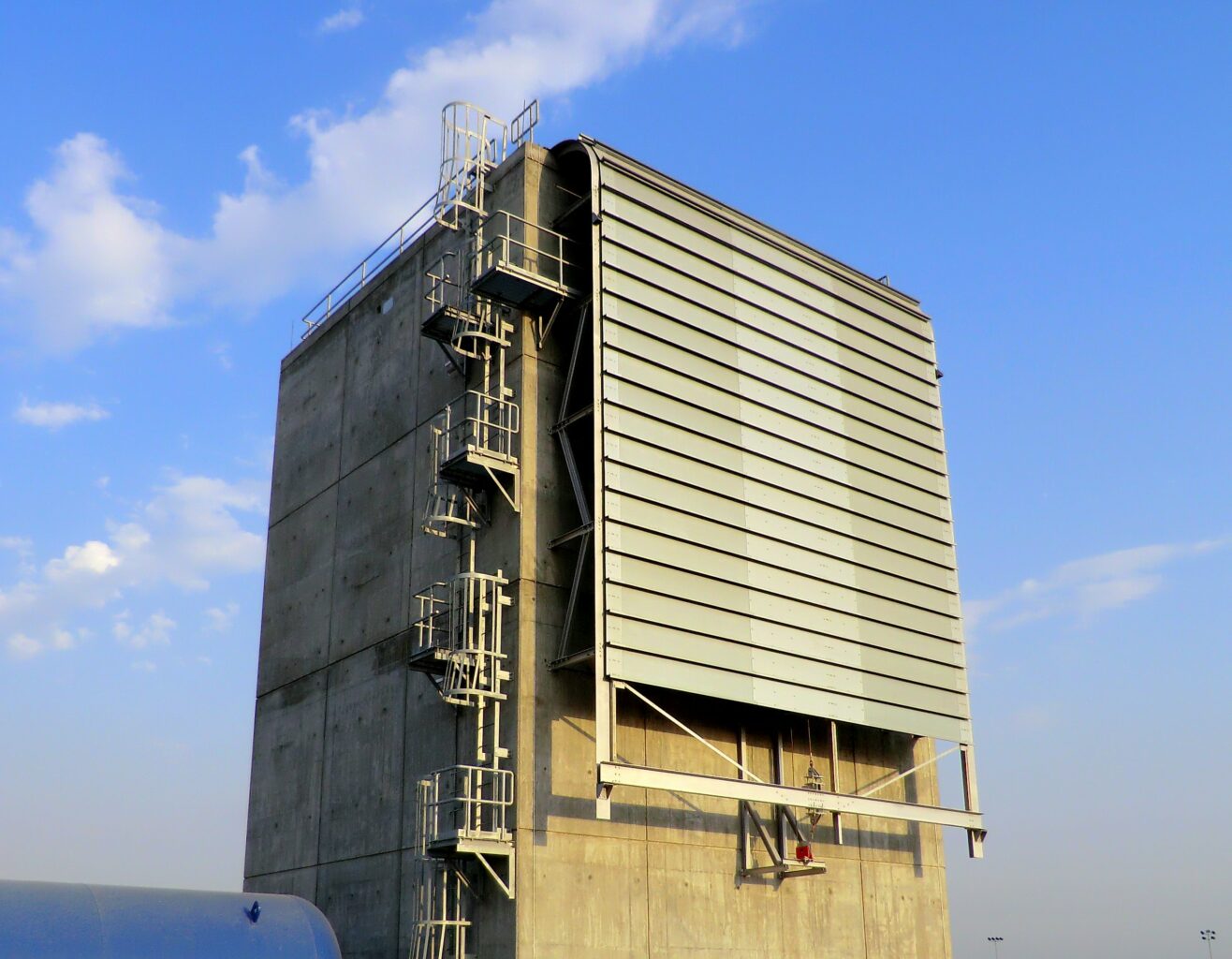 All components of the test benches designed by SAI achieve the best sound absorption performance: intake silencer, exhaust system, specific coating adapted to site conditions, thermal stresses and exhaust gases.
The quality of the air flow is optimized with the provision of windshield, guide vanes, tuner inlet, frustoconical and telescopic, mixing tube, spark gap perfectly adapted to the characteristics of the engines that will pass on the test bench. In addition to the basic components, SAI can offer additional equipment such as doors, ventilation, hydraulic and pneumatic automation, lighting, etc.
Supervision services during site work
SAI is able to offer a technical assistance during the site work in order to facilitate the mounting and to assist for the commissioning of the equipment.
Our site supervisors coordinate the site works and are in permanent contact with the engineering department allowing quick response when facing any types of issues.
SAI supervisors are fully qualified with the required certifications to operate and to comply with the site safety requirement.
Complete maintenance services, retrofit and upgrade services
Test benches, in particular aircraft test benches, face severe operational constraints. SAI is able to offer not only curative but also preventive maintenance services in order to reduce downtime of the test benches. This type of services can be under the form of a performance-based contract to maximize the availability of the test bench.